We Won!
We are thrilled to announce that our new Monty Bojangles Milk Millionaire Caramel bar achieved the prestigious Gold Medal and was honoured as the overall Champion of the Chocolate Bar category at The Grocer New Product and Packaging Awards.
"Judges were bowled over by its "melt in the mouth texture" and "beautifully smooth taste", with an element of saltiness that brought balance to the flavour. There were strong plaudits for the pack design, too, which captured the imagination."
This outstanding achievement is a testament to the exceptional dedication and innovation of our team, as we deliver an authentic and exciting alternative to the chocolate bar category.
We can't wait to see the journey these bars take!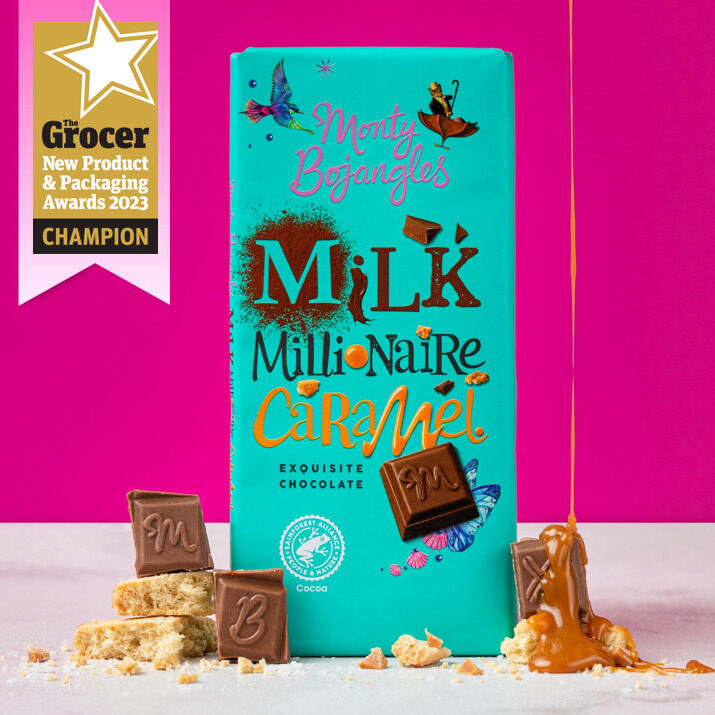 Back to Blog