About Us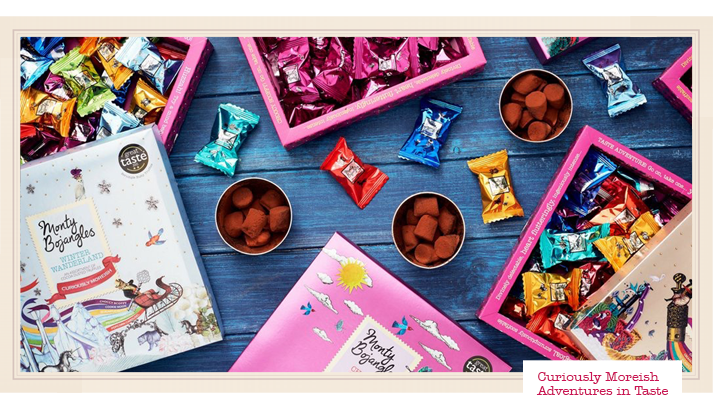 Monty Bojangles is a London based UK confectionery brand famous for its curiously moreish award winning cocoa dusted truffles.
Our cocoa dusted truffles varieties have won 48 Great Taste Awards.
We have created a range of uniquely delicious and exquisitely beautiful gift boxes, family sharing packs and snacking pouches for you and your friends and family to enjoy together (assuming you feel like sharing!).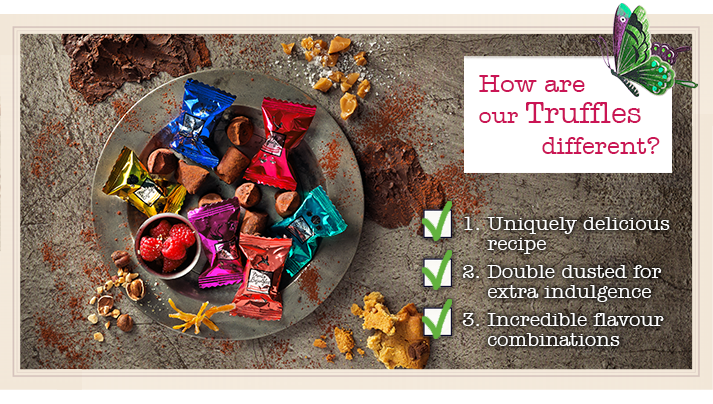 Our Truffles are made with a unique and utterly delicious recipe carefully crafted to deliver the most indulgently chocolatey experience imaginable. We double dust our truffles with exquisite bitter-sweet cocoa powder, and infuse their truffle centres with scrumptious ingredients and inclusions that add depth, texture and unforgettable flavour to each curiously moreish bite! Have you built your trunk yet?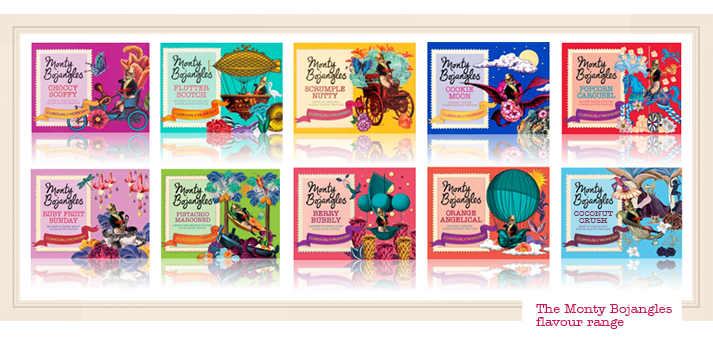 The Monty Bojangles Story
By Andrew Newlands, Founder and MD.
I went into business for myself when I had just turned 18, a design business was my first enterprise! I was as dedicated as anyone in love with their work, and soon became a specialist in the glorious world of chocolate and confectionery creation and design! I worked with some wonderful brands and people, while becoming hopelessly smitten with the intimate world of chocolate.
The greatest pleasure of them all however was to see my creations on retail shelves; utterly delightful!
While it was always satisfying to be helping other companies, brands and friends with their businesses, I longed to create a brand of my own…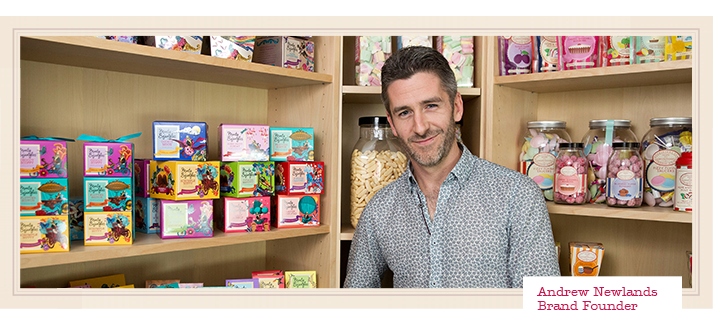 The Chocolate
2008 was the year when the team and I set to the task of creating our own brand! We started with the most important part: the chocolate. Only the finest, most delicious and 100% natural ingredients were to be used. Furthermore the flavour and the chocolatey experience was to be a quality not to be compromised.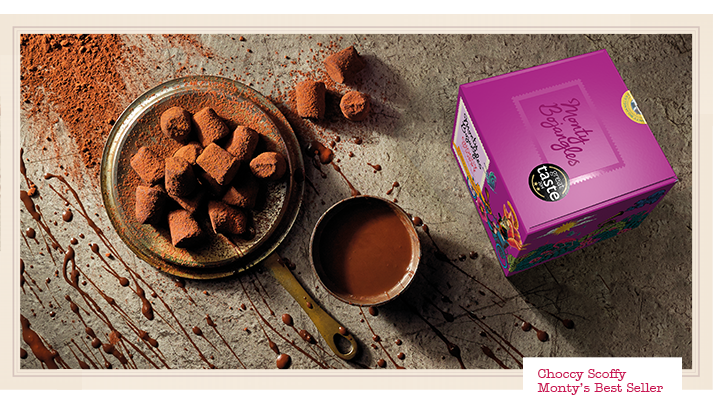 Simply put, I wanted our chocolates to be in a world of their own! Completely and utterly delicious. As well as being light and delicate, they were to be bold and flavoursome, without becoming so rich that a single truffle would be enough!
I feel I need to labour this point. 'Yummy' alone simply wasn't good enough. The chocolate needed to be surprisingly, bamboozingly, ambushing-ly divine.
After much tireless investigation and time in the kitchens the heavenly Monty Bojangles truffle range was created! A perfect eat that melts beautifully in the mouth while releasing mellow melting chocolatey richness, bursts of fruitiness, or warm buttery caramelly taste adventures!

Creating our World
As for design, we were keen to make sure that everyone understood how important feeling delighted when experiencing and indulging in our truffles really is to us.
We didn't want our range to look serious and unapproachable, rather fantastical enchantment was the aim!
We decided to create an entire world that we could explore with our artwork. The world was to be full of wondrous creatures, vivid colour, vibrant fun, adventure and escapism! All that was left was to find someone to travel within it…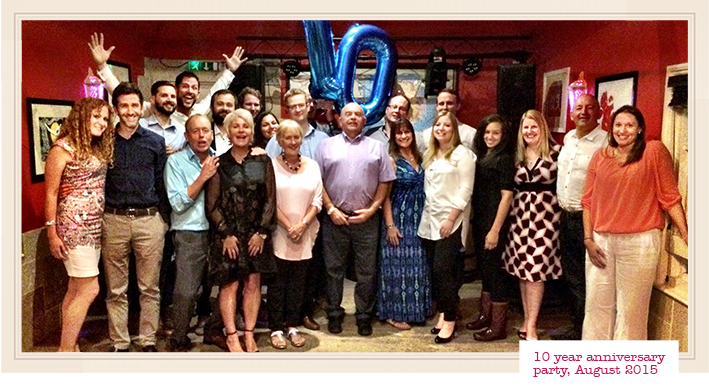 Introducing Monty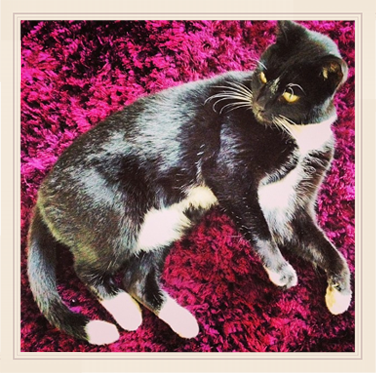 We had our truffles, our flavour range, our design… but what for a name?
Be it insightful or an act of lunacy, I decided to name the brand after my wonderful cat Monty Bojangles, a very dear companion of mine.
Monty was a loyal companion through the long days and longer nights of my entire career.
His charm, his personality and indeed his embarrassed ridiculousness always brought joy. Making him a central character to our designs, the adventurer in our world, and a mascot for our brand seemed the perfect fit, as well as a wonderful way to share my smiles with others!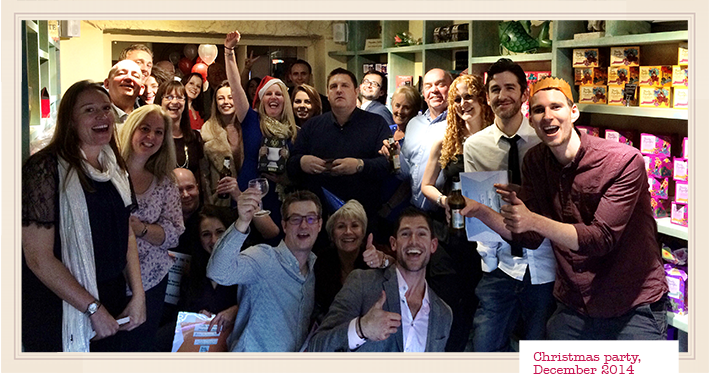 Award-winning
Monty Bojangles brand has won 7 design awards including 2 DBA's and a Red Dot award. We were a finalist for The Amazon Growing Business Awards 'ECI Consumer Business of the Year', finalist for the Growing Business Awards 'Best New Product of the Year', as well as a finalist for the Innovation Awards 'Product of the Year'. We have ranked 17th in Sunday Times Lloyds SME Export Track 100 League table making us Britain's fastest-growing FMCG SME Exporter!

We have won a total of 48 Great Taste Awards – the Oscars of the food world! We have been voted a 'Best Brand' in Guild of Fine Food's Fine Food Digest 7 years running, and have won the highly prestigious Queen's Award for Enterprise: International Trade 2018 and King's Award for Enterprise: International Trade 2023. 
In addition our delicious truffles have won many confectionery & food taste and quality awards and accolades. Most recently our NEW Milk Millionaire Caramel earned the prestigious Gold Medal and the coveted title of Champion in the Chocolate Bar category at The Grocer New Product and Packaging Awards 2023.
We love to keep in touch with truffle loving chocoholics and keen taste adventurers! Why not join the Monty Bojangles newsletter and benefit from regular updates and coupon codes to use on your next 100 Truffle Trunk!

On Facebook, Instagram or Twitter? Come along and say hi!