Step 1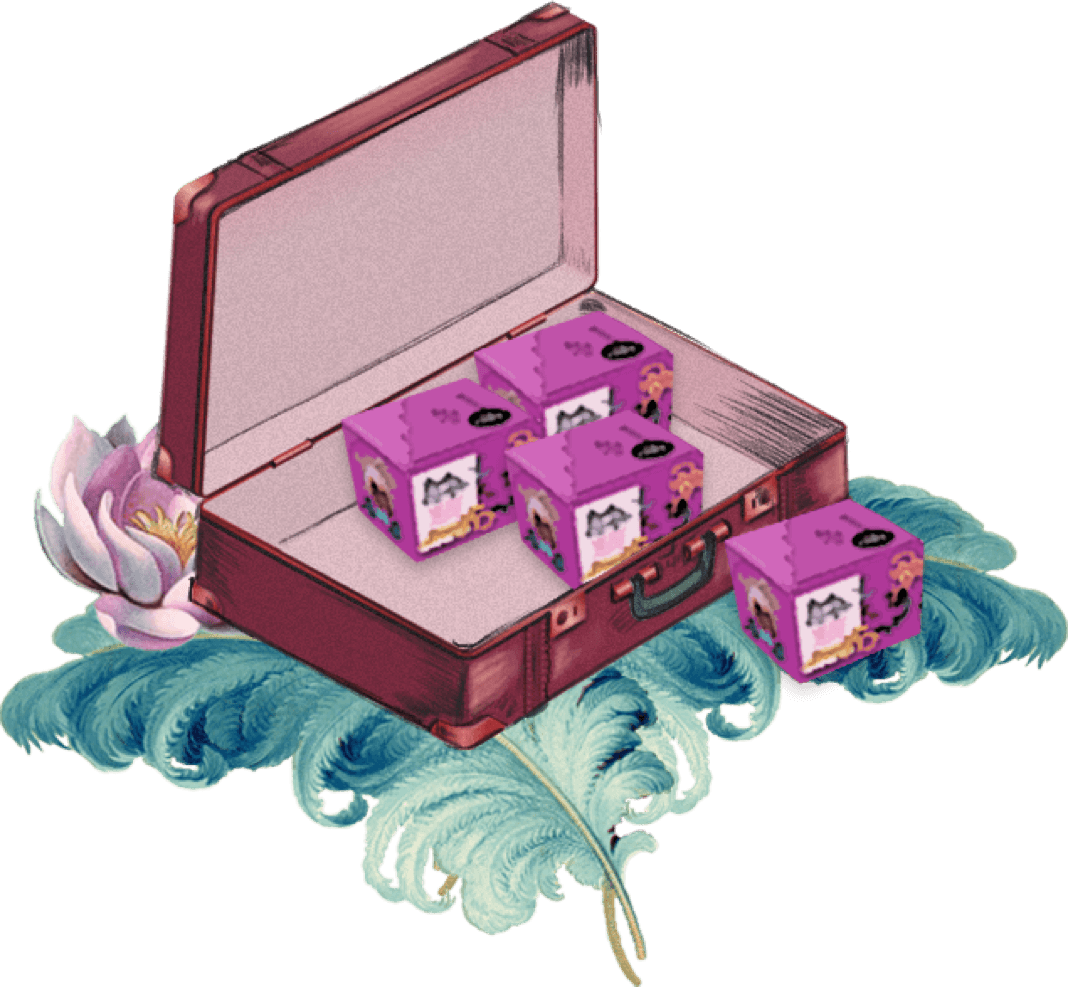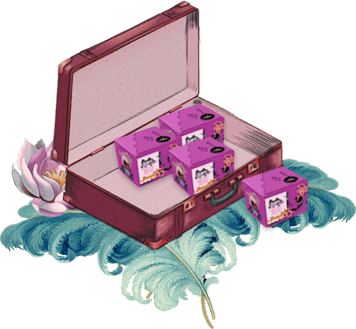 Build your Trunk
Add your 9 favourite flavours to your own customised Truffle Trunk.
Step 2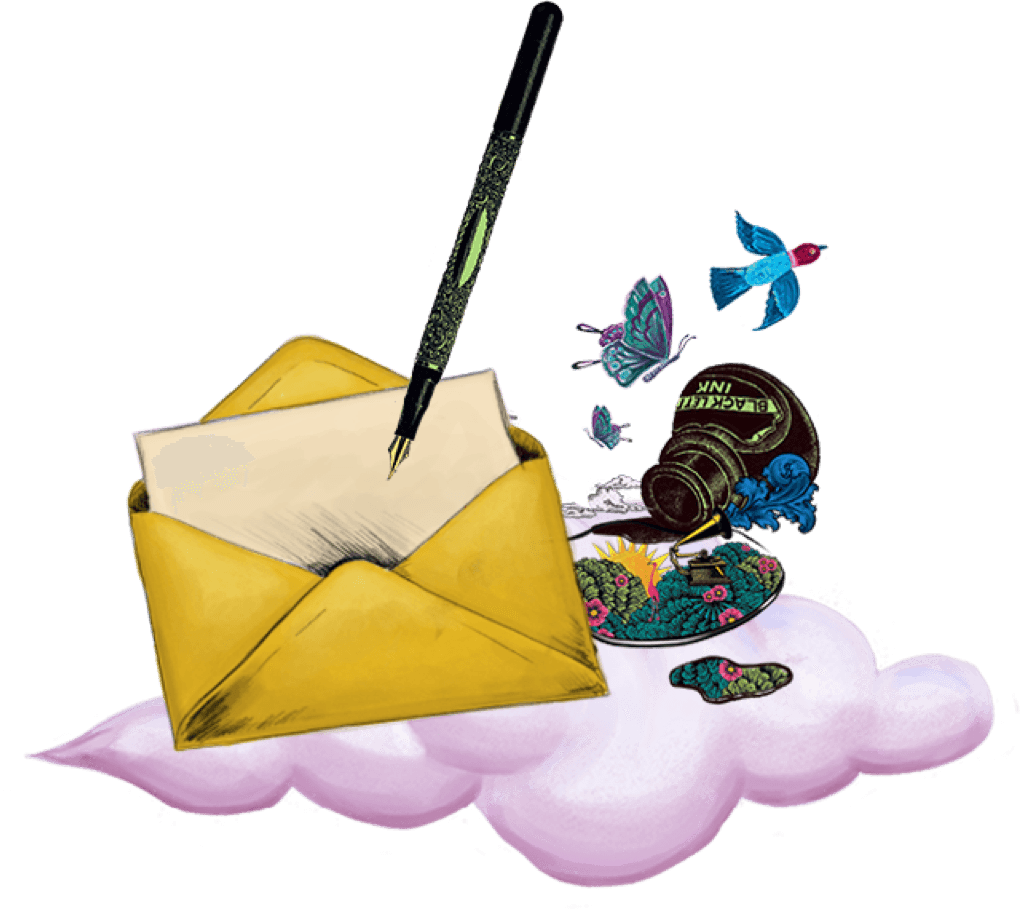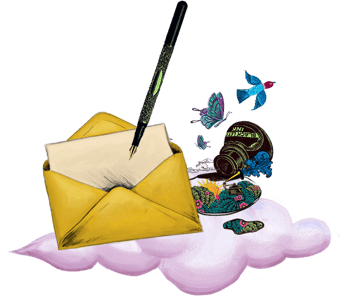 Add personal message
Sending it as a gift? Add a cheery note.
Step 3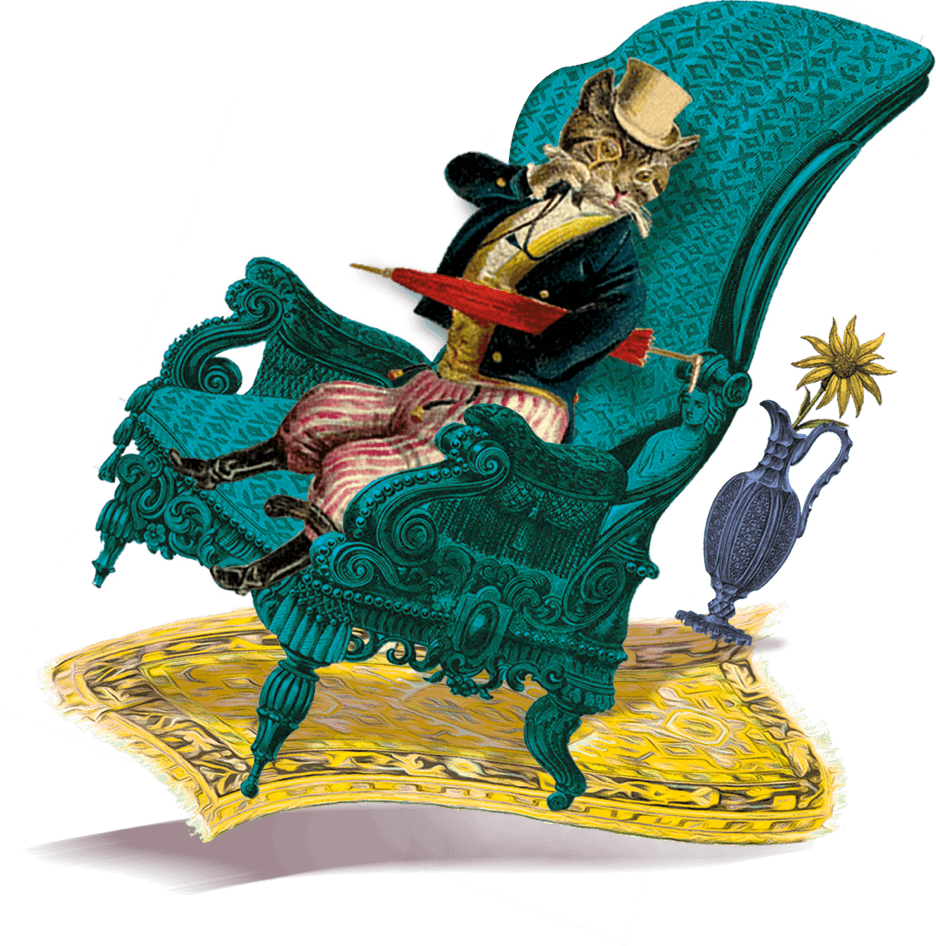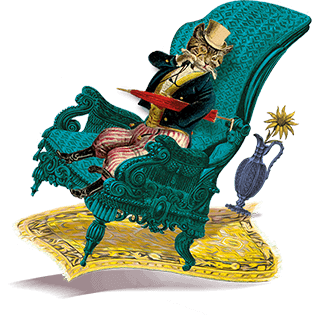 Enjoy!
This trunk will keep you supplied with truffley treats for weeks. Add a curiously moreish flavour to your box-set marathon or become everyone's favourite dinner party guest with your handy stash of Monty Bojangles.
£40 per trunk
9 boxes = approximately 100 Truffles
Drag and drop your desired truffles into your box

Pretzel Parade

A taste-bud-tantalising mix of sweet and salty flavours. Cocoa dusted truffles Infused with white chocolate chips and pretzel flavour

Pretzel Parade Chocolatey Truffles 100g

Ingredients:

Vegetable Oils (Coconut, RSPO MB Palm Kernel), Sugar, Fat Reduced Cocoa Powder, Whey Powder (from Milk), Salted Corn Pretzel Pieces (2%) (Corn, Sugar, Sunflower Oil, Glucose Syrup, Salt (0.5%)), White Chocolate (2%) (Sugar, Cocoa Butter, Whole Milk Powder, Skimmed Milk Powder, Lactose (Milk), Whey Powder (Milk), Emulsifier (Soya Lecithin), Natural Vanilla Flavouring), Cocoa Powder, Emulsifier (Soya Lecithin)

Allergy Advice:

For Allergens, see Ingredients in CAPITALS. May contain traces of Barley, Egg, Milk, Other Nuts, Sesame & Wheat.

Nutrition facts

| Typical Values | Per 100g |
| --- | --- |
| energy | 595 kcal |
| fat | 45.0g |
| of which saturates | 38.0g |
| carbohydrate | 42.0g |
| of which sugars | 39.0g |
| protein | 4.1g |

Cocoa Nib Nights

🌱Vegan Truffle Recipe🌱 A rich and chocolatey truffle with crunchy cocoa nibs inclusions, coated with a generous dusting of exquisite bitter-sweet cocoa powder.

French Cocoa Dusted Truffles with Cocoa Nib Pieces

Ingredients:

Vegetable Oils (Coconut, RSPO MB Palm Kernel), Sugar, Fat Reduced Cocoa Powder, Cocoa Bean Nibs (5%), Cocoa Powder, Emulsifier (SOYA Lecithin).

Allergy Advice:

For Allergens, see Ingredients in CAPITALS. May contain traces of Barley, Egg, Milk, Other Nuts, Sesame & Wheat. Suitable for Vegetarians & Vegans.

Nutrition facts

| Typical Values | Per 100g |
| --- | --- |
| energy | 2498kJ 602 kcal |
| fat | 46.0g |
| of which saturates | 39.0g |
| carbohydrate | 39.0g |
| of which sugars | 37.0g |
| protein | 4.3g |
| salt | 0.01g |

Cocoberry Blush

🌱Vegan Truffle Recipe🌱 A creamy smoothie-like mellow raspberry flavoured truffle made dreamy with toasted coconut inclusions.

French Cocoa Dusted Truffles with Raspberry Flavour and Toasted Coconut Pieces

Ingredients:

Vegetable Oils (Coconut, RSPO MB Palm Kernel), Sugar, Fat Reduced Cocoa Powder, Caramelised Coconut Pieces (5%) (Coconut, Sugar), Cocoa Powder, Emulsifier (SOYA Lecithin), Natural Raspberry Flavouring (0.2%)

Allergy Advice:

For Allergens, see Ingredients in CAPITALS. May contain traces of Barley, Egg, Milk, Other Nuts, Sesame & Wheat. Suitable for Vegetarians & Vegans.

Nutrition facts

| Typical Values | Per 100g |
| --- | --- |
| energy | 2511kJ 605 kcal |
| fat | 46.0g |
| of which saturates | 40.0g |
| carbohydrate | 40.0g |
| of which sugars | 38.0g |
| protein | 4g |
| salt | 0.01g |

Caramel Haze

🌱Vegan Truffle Recipe🌱 A creamy and buttery chocolatey truffle with delicious toasted crunchy hazelnut pieces. A heavenly nutty caramel delight.

French Cocoa Dusted Truffles with Caramel Flavour and Toasted Hazelnut Pieces

Ingredients:

Vegetable Oils (Coconut, RSPO MB Palm Kernel), Sugar, Fat Reduced Cocoa Powder, Caramelised HAZELNUT Pieces (5%) (HAZELNUT, Sugar), Cocoa Powder, Emulsifier (SOYA Lecithin), Natural Flavouring (0.15%)

Allergy Advice:

For Allergens, see Ingredients in CAPITALS. May contain traces of Barley, Egg, Milk, Other Nuts, Sesame & Wheat. Suitable for Vegetarians & Vegans.

Nutrition facts

| Typical Values | Per 100g |
| --- | --- |
| energy | 2490kJ 600 kcal |
| fat | 45.0g |
| of which saturates | 37.0g |
| carbohydrate | 41.0g |
| of which sugars | 39.0g |
| protein | 4.1g |
| salt | 0.01g |

Popcorn Carousel

A salty-sweet spectacle! Cocoa dusted truffles with warm buttery salted popcorn flavour and a crispy sweet wafer crunch.

French Cocoa Dusted Truffles with Salted Popcorn Flavour and Crispy Wafer Pieces

Ingredients:

Vegetable Oils (Coconut, Palm Kernel), Sugar, Fat Reduced Cocoa Powder, Whey Powder (from MILK), Wafer Pieces (4%) (WHEAT Flour, Sugar, Concentrated Butter (MILK), Skimmed MILK Powder, BARLEY Malt, Salt), Cocoa Powder, Salt, Emulsifier (SOYA Lecithin), Natural Flavour.

Allergy Advice:

For Allergens, see Ingredients in CAPITALS. May Contain Traces of EGGS, NUTS and SESAME. Suitable for Vegetarians.

Nutrition facts

| Typical Values | Per 100g |
| --- | --- |
| energy | 2444kJ 588 kcal |
| fat | 44.0g |
| of which saturates | 37.0g |
| carbohydrate | 42.0g |
| of which sugars | 39.0g |
| protein | 4.2g |
| salt | 0.80g |

Scrumple Nutty

Seriously nutty praline cocoa dusted truffles packed with crunchy toasted Hazelnut chips.

French Cocoa Dusted Truffles with Hazelnut Chips

Ingredients:

(Coconut, Palm Kernel), Sugar, Fat Reduced Cocoa Powder, Whey Powder (from MILK), Toasted HAZELNUT Chips (6%), Cocoa Powder, Emulsifier (SOYA Lecithin), Flavouring.

Allergy Advice:

For Allergens, see Ingredients in CAPITALS. May Contain Traces of BARLEY, EGGS, other NUTS, SESAME and WHEAT. Suitable for Vegetarians.

Nutrition facts

| Typical Values | Per 100g |
| --- | --- |
| energy | 2480kJ 597 kcal |
| fat | 45.1g |
| of which saturates | 36.9g |
| carbohydrate | 41.0g |
| of which sugars | 39.1g |
| protein | 4.5g |
| salt | 0.1g |

Ruby Fruit Sunday

Afternoon tea anyone? Crunchy biscuit pieces and rich red berry flavours run throughout these luxurious cocoa dusted truffles.

French Cocoa Dusted Truffles with Biscuit Pieces and Raspberry & Strawberry Flavours

Ingredients: 

Vegetable Oils (Coconut, Palm Kernel), Sugar, Fat Reduced Cocoa Powder, Whey Powder (from MILK), Biscuit Pieces (5%) (WHEAT Flour, Sugar, Butter [MILK], Salt), Cocoa Powder, Emulsifier (SOYA Lecithin), Natural Raspberry Flavouring with Other Natural Flavourings, Natural Strawberry Flavouring.

Allergy Advice:

 For Allergens, see Ingredients in CAPITALS. May Contain Traces of BARLEY, EGGS, NUTS and SESAME. Suitable for Vegetarians.

Nutrition facts

| Typical Values | Per 100g |
| --- | --- |
| energy | 2456kJ 591 kcal |
| fat | 44.2g |
| of which saturates | 37.6g |
| carbohydrate | 41.9g |
| of which sugars | 38.2g |
| protein | 4.3g |
| salt | 0.1g |

Pistachio Marooned

Decadent cocoa dusted truffles with the flavour of Pistachio Ice cream! Created with macaroon drops & creamy pistachio flavour.

French Cocoa Dusted Truffles with Macaroon Drops & Pistachio Flavour

Ingredients: 

Vegetable Oils (Coconut, Palm Kernel), Sugar, Fat Reduced Cocoa Powder, Whey Powder (from MILK), Macaroon Drops (4%) (Sugar, WHEAT Starch, WHEAT Flour, ALMOND Flour, EGG White, Natural Flavours, Raising Agent (Sodium Carbonates), Natural PISTACHIO Flavour (2.5%), Cocoa Powder, Emulsifier (SOYA Lecithin).

Allergy Advice:

: For Allergens, see Ingredients in CAPITALS. May Contain Traces of BARLEY, other NUTS and SESAME. Suitable for Vegetarians.

Nutrition facts

| Typical Values | Per 100g |
| --- | --- |
| energy | 2399kJ 578 kcal |
| fat | 43.0g |
| of which saturates | 36.6g |
| carbohydrate | 41.2g |
| of which sugars | 38.2g |
| protein | 4.2g |
| salt | 0.1g |

Orange Angelical

Divinely zesty candied orange peel swirled through chocolatey cocoa dusted truffles.

French Cocoa Dusted Truffles with Candied Orange Peel

Ingredients:

Vegetable Oils (Coconut, Palm Kernel), Sugar, Fat Reduced Cocoa Powder, Whey Powder (From MILK), Candied Orange Peel (5%) (Orange, Glucose Syrup, Sugar, Acidity Regulator (Citric Acid)), Cocoa Powder, Emulsifier (SOYA Lecithin), Natural Flavouring.

Allergy Advice:

For Allergens, see Ingredients in CAPITALS. May Contain Traces of BARLEY, EGGS, NUTS, SESAME and WHEAT. Suitable for Vegetarians.

Nutrition facts

| Typical Values | Per 100g |
| --- | --- |
| energy | 2427kJ 584 kcal |
| fat | 43.3g |
| of which saturates | 37.1g |
| carbohydrate | 42.4g |
| of which sugars | 39.2g |
| protein | 4.0g |
| salt | 0.1g |

Coconut Crush

Tropically tantalising creamy cocoa dusted truffles infused with Caramelised Coconut Pieces.

French Cocoa Dusted Truffles

Ingredients: 

Vegetable Oils (Coconut, RSPO Palm Kernel), Sugar, Fat Reduced Cocoa Powder, Whey Powder (from MILK), Caramelised Coconut Pieces (Coconut and Sugar), Cocoa Powder, Natural Flavouring, Emulsifier (SOYA Lecithin).

Allergy Advice:

 For Allergens, see Ingredients in CAPITALS. May Contain Traces of BARLEY, EGGS, NUTS, SESAME and WHEAT. Suitable for Vegetarians.

Nutrition facts

| Typical Values | Per 100g |
| --- | --- |
| energy | 2492kJ 600 kcal |
| fat | 46g |
| of which saturates | 39g |
| carbohydrate | 40g |
| of which sugars | 38g |
| protein | 4.1g |
| salt | 0.1g |

Flutter Scotch

Cocoa dusted truffles with creamy Butterscotch chips and a cheeky hint of sea salt.

French Cocoa Dusted truffles with Butterscotch Chips

Ingredients:

Vegetable Oils (Coconut, Palm Kernel), Sugar, Fat Reduced Cocoa Powder, Whey Powder (from MILK), Butterscotch Chips (5%) (Sugar, Glucose Syrup, Cream (MILK), Skimmed MILK Powder, Salted Butter (Butter [MILK], Salt), Sea Salt), Cocoa Powder, Emulsifier (SOYA Lecithin), Natural Flavouring.

Allergy Advice:

For Allergens, see Ingredients in CAPITALS. May Contain Traces of BARLEY, EGGS, NUTS, SESAME and WHEAT. Suitable for Vegetarians.

Nutrition facts

| Typical Values | Per 100g |
| --- | --- |
| energy | 2452kJ 590 kcal |
| fat | 43.8g |
| of which saturates | 37.4g |
| carbohydrate | 42.8g |
| of which sugars | 40.6g |
| protein | 4.0g |
| salt | 0.2g |

Cookie Moon

Cocoa dusted truffles crammed with rich & buttery, crumbly Chocolate Chip Cookie pieces.

French Cocoa Dusted Truffles with Cookie Pieces

Ingredients:

Vegetable Oils (Coconut, Palm Kernel), Sugar, Fat Reduced Cocoa Powder, Cookie Pieces (9%) (Chocolate Chips (Cocoa Mass, Sugar, Emulsifier (SOYA Lecithin), Natural Flavouring), Flour (WHEAT), Sugar, Concentrated Butter (MILK), Skimmed MILK Powder, BARLEY Malt, Salt), Whey Powder (from MILK), Cocoa Powder, Emulsifier (SOYA Lecithin).

Allergy Advice:

For Allergens, see Ingredients in CAPITALS. May Contain Traces of EGGS, NUTS and SESAME. Suitable for Vegetarians.

Nutrition facts

| Typical Values | Per 100g |
| --- | --- |
| energy | 2447kJ 589 kcal |
| fat | 43.4g |
| of which saturates | 36.7g |
| carbohydrate | 42.8g |
| of which sugars | 39.8g |
| protein | 4.3g |
| salt | 0.1g |

Choccy Scoffy

The original rich & chocolatey cocoa dusted truffles coated with a generous dusting of exquisite bitter-sweet cocoa powder.

French Cocoa Dusted Truffles

Ingredients:

Vegetable Oils (Coconut, Palm Kernel), Sugar, Fat Reduced Cocoa Powder, Whey Powder (from MILK), Cocoa Powder, Emulsifier (SOYA Lecithin).

Allergy Advice:

For Allergens, see Ingredients in CAPITALS. May Contain Traces of BARLEY, EGGS, NUTS, SESAME and WHEAT. Suitable for Vegetarians.

Nutrition facts

| Typical Values | Per 100g |
| --- | --- |
| energy | 2492kJ 600 kcal |
| fat | 45.7g |
| of which saturates | 39.1g |
| carbohydrate | 40.8g |
| of which sugars | 39g |
| protein | 4.2g |
| salt | 0.1g |

Berry Bubbly

A fruity berry cocoa dusted truffle packed with fun popping candy, a flavour explosion for your taste buds!

French Cocoa Dusted truffles with Raspberry Flavour & Popping Candy

Vegetable Oils (Coconut, Palm Kernel), Sugar, Fat Reduced Cocoa Powder, Whey Powder (from MILK), Popping Candy (5%) [Sugar, Lactose (MILK), Cocoa Butter, Glucose Syrup, Carbon Dioxide], Cocoa Powder, Emulsifier (SOYA Lecithin), Natural Flavourings. Allergy Advice: For Allergens, see Ingredients in CAPITALS. May Contain Traces of BARLEY, EGGS, NUTS, SESAME and WHEAT. Suitable for Vegetarians.

Nutrition facts

| Typical Values | Per 100g |
| --- | --- |
| energy | 2454kJ 591 kcal |
| fat | 43.8g |
| of which saturates | 37.4g |
| carbohydrate | 43g |
| of which sugars | 41.3g |
| protein | 3.9g |
| salt | 0.1g |