Monty Bojangles Journal Launched
We are delighted to be able to reveal our newest product:- a beautiful Journal wrapped in our artwork! …Click here to buy now…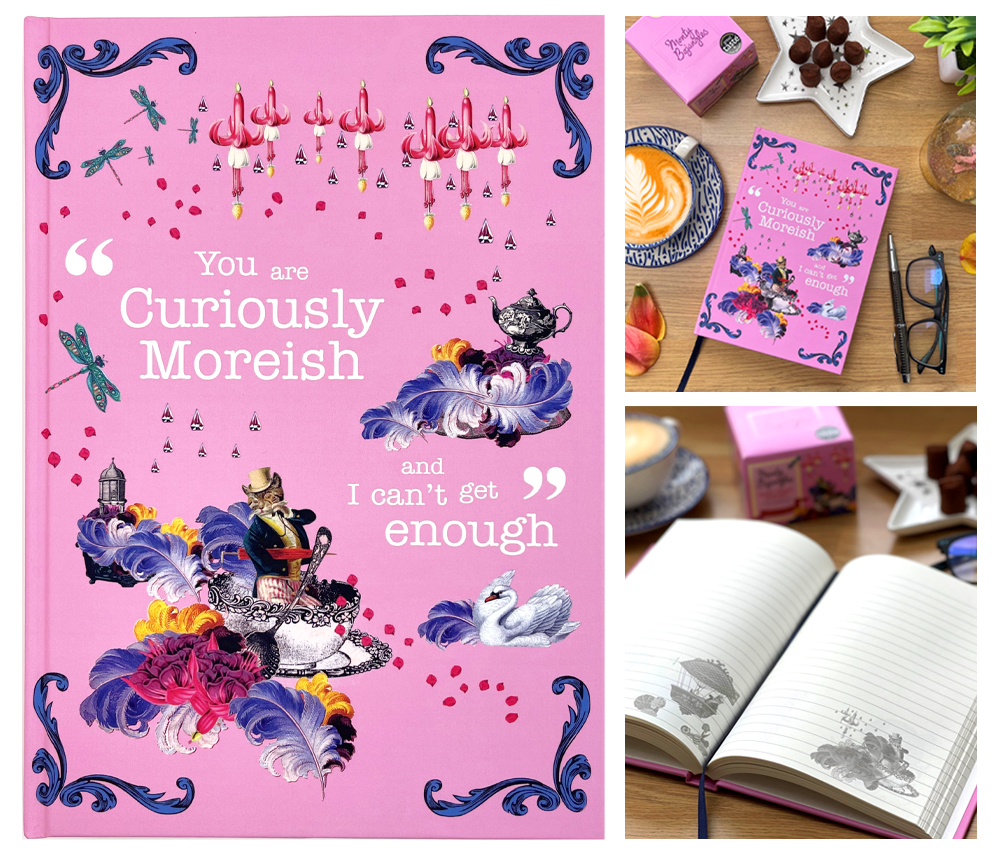 We have been asked time and time again to make our artwork available for purchase…
and now we have!
CLASSIC RULED NOTEBOOK/JOURNAL – Plenty of space (200 Pages/100 Sheets) for notes, lists & more. Suitable for most pen types: ballpoint pens, brush pens, fineliner pens, glitter pens and so on. A great choice for everyday use at school, office or home
STYLISH DESIGN – Includes a fitted satin navy ribbon bookmark & a professional durable hard cover that is easy to lay out flat for comfortable writing & reading with a luxurious Soft Touch finish, lovely to the touch as well as giving years of protection
PREMIUM THICK PAPER NOTEPAD – The cream paper in this journal creates a warm contrast for reading / writing. 200 Pages (100 Sheets) premium lined paper, which is thick and cut evenly, resisting ghosting and ink bleeding. Lines width 7mm
PERFECT GIFT – Whether a Monty Bojangles fan or not this notebook/journal is perfect as travel notebook, business notebook and also excellent gift for Birthday, Halloween, Christmas, or back to college choice for yourself, family and friends
OFFICIAL – Why not compliment your gift of Monty Bojangles truffles with this unique and exclusive notebook/journal made and sold only by Monty Bojangles
ARTWORK INSIDE AND OUT – This journal is wrapped in a beautiful Monty Bojangles design, and each of its pages are decorated with a soft and subtle watermark. This is faint enough to write on, but clear enough to add an enigmatic finish to your pages
SOFT TOUCH – The outside of this notebook/journal is finished with a luxurious Soft Touch varnish, making it feel wonderful in the hand as you write or read
Grab yours today from our Amazon.co.uk shop.
Back to Blog