Behold The Magnificent 32
We are very excited to reveal that joining our magical ranks of award winning cocoa dusted truffles are 2 new gorgeus boxes of luxury Belgian chocolates. Introducing the Magnificent 16 & Magnificent 32!
Each hypnotically beautiful gift box contains 16 varieties of completely individual and magnificent chocolates made with the finest Belgian milk, white and dark chocolates. They feature an unforgettable collection of 16 caramels, pralines, ganaches, fruit and truffle centres that would delight any chocoholic.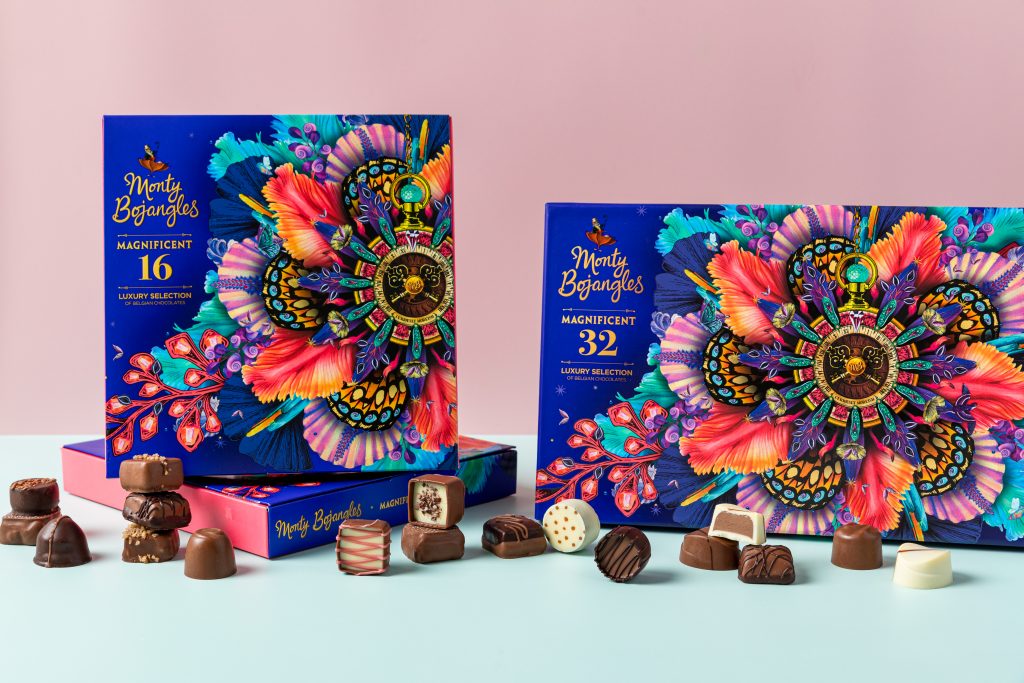 These chocolates were carefully developed to be undeniably delicious. There are no poor fillers in these box – each yummy piece has earned its place in the collection due to its undeniable chocolatey divinity!
Take a closer look here:- Magnificent 32
Back to Blog