Monty Bojangles Flutter Scotch Treacle Tart
Serves 6-8
20 minutes preparation
25 minutes cooking
30 minutes refrigeration
Ingredients:
350g sweet shortcrust pastry
350g golden syrup
1 lemon, zest and lime
4 eggs
25g breadcrumbs
200g Monty Bojangles Flutter Scotch truffles, roughly chopped to sprinkle
Method:
Preheat the oven to 180*C/355*F/Gas Mark 4
Roll out the pastry and line a lightly greased lose-bottomed tart tin. Place the pastry-lined tin in the fridge for 30 minutes.
Mix the golden syrup with the lemon zest and juice. Beat the eggs in a separate bowl and add to the syrup mixture. Finally, stir in the breadcrumbs.
Pour the mixture in a chilled tart case.
Bake in the oven for 20 – 25 minutes until golden brown. Allow to cool for 10 minutes, then remove from the tart tin and sprinkle all over with the Monty Bojangles truffles. Allow to cool a little more, slice and enjoy!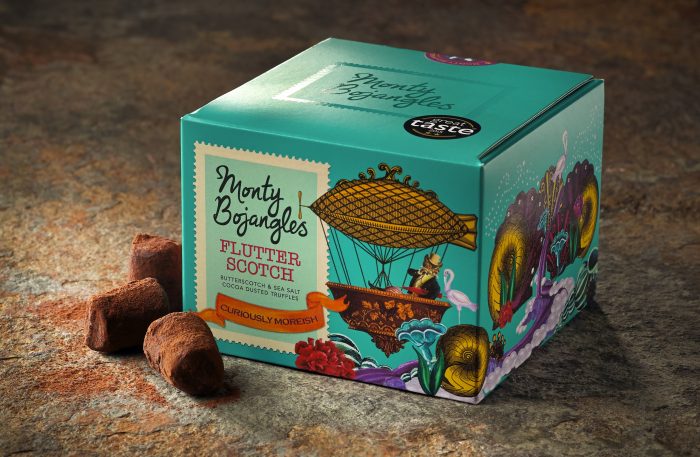 Back to Blog