Great British Bake Off – Bread Week with a Truffle Twist
Celebrate GBBO's bread week by creating your own chocolate brioche! Give this classic recipe a truffle twist with curiously moreish Choccy Scoffy.
Ingredients
250g plain flour
100g butter
2 rounded tbsp caster sugar
7g sachet fast-action yeast
3 eggs
beaten egg yolk, to glaze
2-3 sugar cubes, lightly crushed
100g Choccy Scoffy Truffles (chopped)
Method
Rub the butter into the flour by hand, to make breadcrumbs. Stir in the sugar, salt and yeast, then add the eggs and mix to a soft dough. Cover and chill for 20 mins and then knead on a floured surface for 5 mins. Drop into the tin and leave to rise until doubled in size, in a warm place. Add the Choccy Scoffy truffles and knead until the truffles are evenly mixed. Heat oven to 200C/fan 180C/gas 6. Brush the top of the brioche with egg yolk, and bake for 20-25 mins, until golden brown.
Share your creations on social media to #MontyBojangles.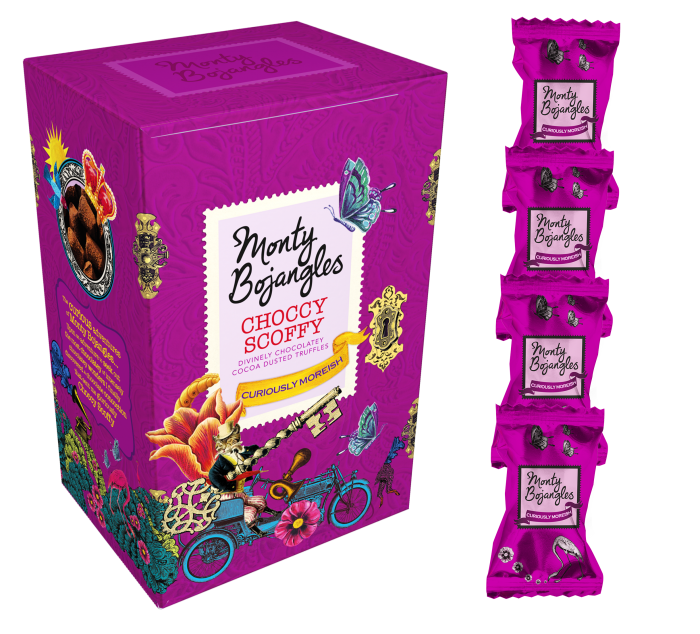 Back to Blog