Flavour-of-the-Month – March – Ruby Fruit Sunday
his year we will be celebrating each of our sublimely delicious flavours on a different month. We'll be sharing recipes, promotions and all things related to the chosen flavour to truly showcase its place in the World of Monty Bojangles.
The curious adventures of Monty Bojangles… this March presents;
Whilst dreamily floating along ruby fruit river so berrily chocolatey, I discovered a crumbly biscuit so delicious my every moment became one glorious Ruby Fruit Sunday
Win a Ruby Fruit Sunday Truffle Hamper in our Flavour-of-the-Month Competition
We have a red berry & crumbly biscuit bundle up for grabs, with the chance to WIN a magnificent hamper packed full of all of our RUBY FRUIT SUNDAY delights…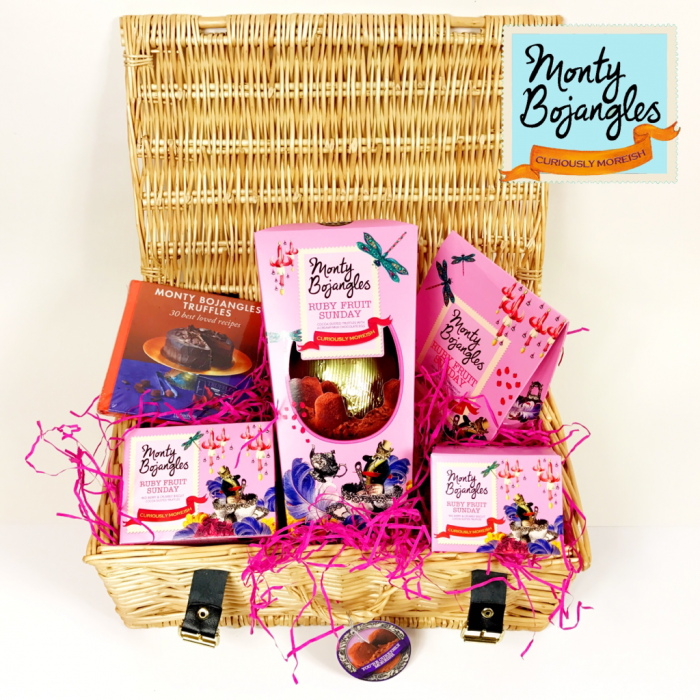 Visit our facebook, Twitter and Instagram pages to take part.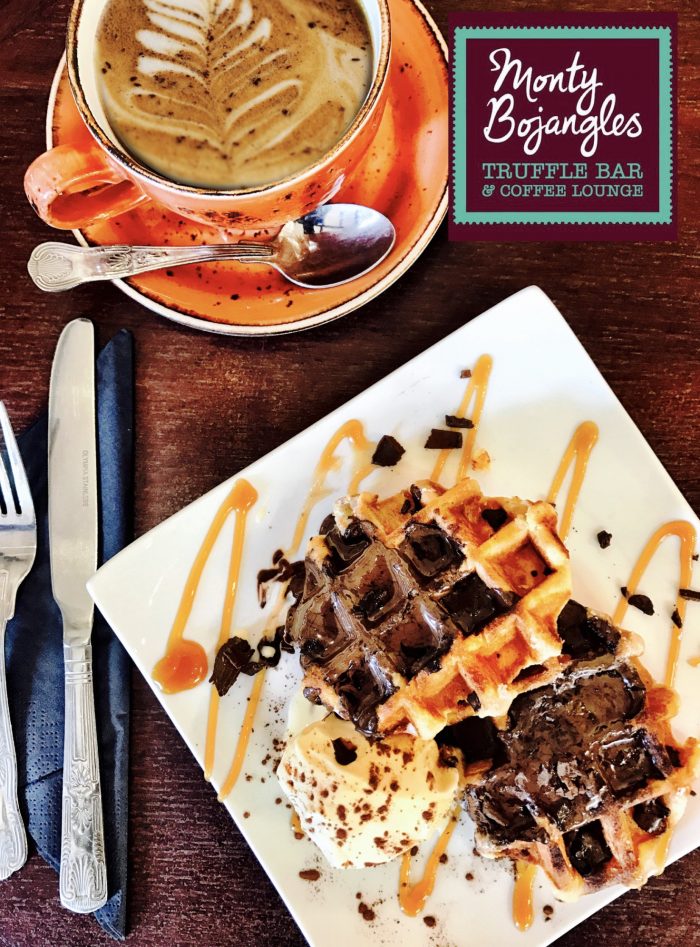 Our Flavour-of-the-Month continues and we have yet another curiously moreish dish! Behold the Monty Bojangles Truffle Bar's very own Truffle Waffles.
Toasty warm, topped with Ruby Fruit Sunday cocoa dusted truffles and sat on a bed of golden syrup. Truffle Paradise!
Monty Bojangles Ruby Fruit Sunday on OFFER this March at just £3 a box
Buy Ruby Fruit Sunday Truffles Now
Back to Blog